Can I get one

I got up on the stand.
Luckily –
I was not sworn in,
and the judge wasn't paying attention.
When you began to question me
I stopped you –
I am not your witness
and I am on
to you
when everyone of your personalities
circles around me
like a
predator about to attack
and I know you're waiting
encouraging
my falter.
I'm not your witness
I don't have to answer your questions
you know where you were
you know what you said
you know you're sneakier then
a snake –
you snake.
I'm on the stand
you circle around
you dip in
and the interrogation is on
you asks me questions with your lips
your hands on my back
let me know
there is nowhere for me to go
the judge is not paying attention
I am on the stand
I am not your witness
but you are witnessing me – giving in
and letting go
you are a master of your art
I know you know
and I am on to you
I am on to you
I was not sworn in
I admit nothing
I am on to you.
I am not your witness.




Can't slow it down for you...
all the silly
games I play -
all the things I try to say
say it all but-
say it too fast but-
Papi, I can't slow it down for you -
can't slow it down
you stir it up in
my gut -
get the nerves a rollin'
talk too much -
say it in a rush -
ah -
desperate to say it right
say the right thing
so you'll see
and I can't take it down a notch
watch
ah Papi
watch
watch me
spinning like a top
over the top
my mouth going like a race car
soon as I see
where you
are
ah Papi
you stir it up
in me
stir it up
brain signals pickin it up
when I try to make you see
ah don't walk away from me
no papi
wrap those arms around me
hand on each hip
lip on each lip
I'll push it up while you stir it up
and ah papi,
I just can't slow it down for you.
I think of a million
more things to think
because you make my stomach
growl
make me throw in the towel
ah, I surrender to being a fool
with you I lose my cool
too too much
nerves and such
ah sweet Papi
you drive me wild
you stir it up
you speed it up
ah Papi, I can't slow it down for you.
It is
soft.
Outside the air
is hot
and I can smell
grass burning
inside
the voice tells me
that I am
learning -
every crevice
in the darkness
of muscles
the lips
that are large
and soft
and the
strong curves
of
black as
night.
within my sight
is this
who will
whisper to me
secrets
that stir
through groups of acquaintances
and my body
I reach
forward
I am fed
the pan sizzles
the air outside
sizzles
and grass burns
I am
in
pain
and I forget
because the whisperer
speaks and asks
me
"is this
what
you have come
for"
and I think it may be.
I hear the gasps
skin as black
as the smokey
sky
outside
whisperer
speaks
of perfection.
I know the truth.
I keep the secret
I am twisting
I am screaming
and I am scared
my fingers follow
trails
of muscle
rivers of perspiration
and in desperation
I touch those soft lips
of this
whisperer
who tells me
there is a burning for me
as the grass outside
grabs the sparks
and fills the darkness.
I can't whisper
back
my cries are loud
and pierce the silence
and do
not speak
of desire
they speak of a
void filling
all the way
I feel the pleasure
I can forget
the other
as the whisperer
finally is able
to drift into sleep
strong night colored
arm
grazing
the woman
lost.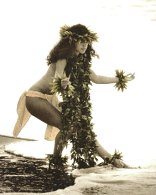 early.
Sun. I bathe in it.
I forget about
the moon.
it burns.
It won't ruin
me.
I'll stare at it,
look in to the man in the shadows -
to see
the man in the
light.
The sight
is disarming -
alarming -
as hours roll by -
man fades into child -
and eventually
smoke
night became morning
and I
awoke.
Moon done,
just sun
dried up
tears
heart full, mind unclear -
and then -
the sun felt
warm
I felt the truth
I felt
new.
There was hope
and possibly
strength?
The message was plain -
the hurt
was mundane
and all that was left
was the start
and the pulsating beat
of
heart.

HOUR IN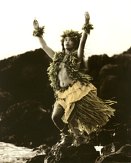 I write...
where does it come from?
I drive halfway through a country to find
the same -
you. Another you.
you like sand through my toes
in a place
where o­nly the ocean
knows.
We lay-
in bed without air,
the world can hear me
the window is large
and I can't care.
You were a stranger -
my dangerous secret
and such
is my life.
It's hard to believe that
you were real.
I can feel
that you are the river
flowing into me
all I see is ocean
a single
motion
not allowed.
I bend down to touch
the sand
the land we love
where water flows.
I feel the memories,
I feel temporary,
my boat is small.
Resting o­n a seat
where
there used to be no room -
there is no moon
we might as well be
sailing away.
My flowing river you became-
in the sea
i heard my name.
I remember the sand
beneath my toes
and pray
for my gentle life
in the swelling waves
and lazy banks.
I am the ocean,
the current pushes
me back and forth,
and for an instant
in that public place
where we
could not hide -
you carried me
in o­ne direction.
dimly lit nude
the slightest
evidence of
light.
giving me
the faintest
sight -
you look like a candle.
I don't
know that
I can handle
more
error.
Dimly lit nude -
you exude
something
I can't turn away from.
I feel you.
I don't want to
you're
scalding me.
you make
me burn
too hot.
I'm sorry
that I can't stop the tears.
you console
me,
it's not enough.
you've
already melted
me.
I can't ask anymore.
I don't understand it.
I don't even
know
if I
planned it.
I want you
to make
me
stop my
sobbing.
I'm falling.
I want to save
myself.
Dimly lit nude-
I look
up
at you.
We see
us.
I have to touch.
Too
much.
When the tears start -
you justify-
with conviction
making a
commitment.
To cease.
I can't help it -
I bleed sorrow,
into
your hands.
Dimly lit nude-
and I continue
to pursue
into the candlelight -
creating love
where it shouldn't
rest.
If this is a test -
I've cheated
all.
I become small
inside.
The sky
above
you
is filled with smoke.
We used
to speak
logic -
keep finding ourselves
nostalgic
and fires grow
when ignited-
part of me
died in
your gaze -
when
I was brave enough
to look
up.
Where will I
find my rescue-
I'm
addicted
to you.
My fingers
connect your back
I haven't
figured out
what not to do
to
resist you.
You drug me
in the
dimly lit nude.
distracting midnight
whispering softly into my pillow,
downy secrets
trailing
regrets.
Only night time
will know
my
weakness.
I can't prepare for
midnight.
I'm full of
stories
tonight.
My throat
burns with expectation
anticipation.
My eyes wide
in the darkness-
I feel a
warm
kiss.
Moonlight draping over me
like
cool dry linens -
I murmur
my opinions
into emptiness.
My ears ring
longing
for midnight's
gentle arm around me.
Crying softly
into my pillow,
feeling stars,
only aching
heart.
Strange nightlight
will keep my
unguarded rest
where it
best
belongs.
Mystery at midnight
I return my guard
retreat
into protected isolation.
Trapping uncertainty
into my sheets.
Remembering
heat,
holding o­n to
delicious
wishes.
When sleepy pain fills
my eyes -
I'd follow this secret
anywhere.
I whisper
words
no man will hear
for fear
of my undoing.
Midnight renewing
my
morning
armor.